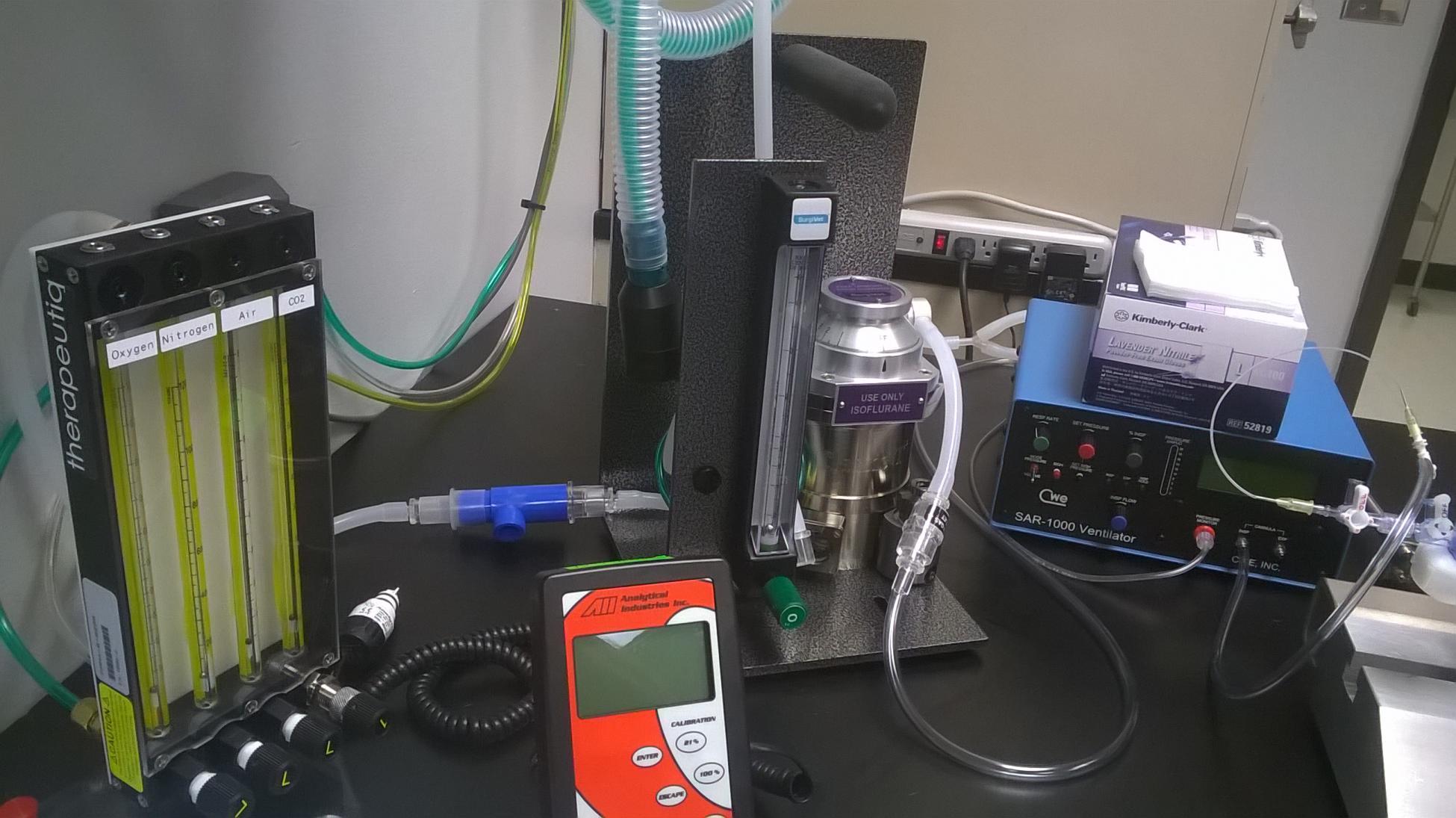 "Amytrophic lateral sclerosis (ALS) is a devastating disease leading to progressive motor neuron degeneration and death by ventilatory failure." Joining the global search for ALS treatments and an eventual cure, University of Missouri researcher Dr. Nicole Nichols uses CWE's SAR-1000 Advanced Small Animal Ventilator and CapStar-100 End-tidal CO2 Analyzer in her work studying the mechanisms of ALS and motor neuron disease.  A recent paper published in the October 15, 2018 edition of the Journal Neuroscience centers on Dr. Nichol's study of dysphagia (difficulty swallowing) and its relation to ALS.  A second article published in the October 2018 edition of the Journal of Respiratory and Physiology & Neurobiology focuses on her team's attention to increasing "our understanding of respiratory plasticity and its implications for breathing in motor neuron disease."  This study employs acute intermittent hypoxia (AIH) for enhancing long-term facilitation of respiratory motor neurons. For more information on the AIH techniques, follow this link. To learn more about Dr. Nichol's research, please follow the links to the abstracts posted below.
Lind, L.A., Murphy, E.R., Lever, T.E., and Nichols, N.L. Hypoglossal motor neuron death via intralingual CTB-saporin (CTB-SAP) injections mimic aspects of amyotrophic lateral sclerosis (ALS) related to dysphagia. Neuroscience. 390: 303-316, 2018. PMCID: PMC6168367. 
Nichols, N.L., Craig, T.A., and Tanner M.A. Phrenic long-term facilitation following intrapleural CTB-SAP-induced respiratory motor neuron death. Respir. Physiol. Neurobiol. 256: 43-49, 2018. PMCID: PMC5815965.