CWE manufactures a wide variety of  amplifiers for biopotential signals. 
Single or multichannel amplifiers
Wide gain ranges for uV to mV level signals
Sharp bandpass filters for focusing on signals of interest from EEG to EMG
Applications from battery-powered field use to laboratory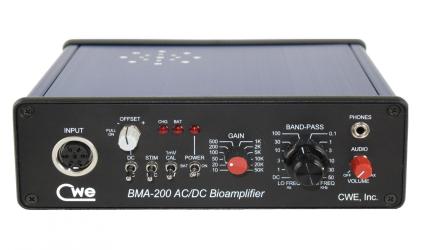 The BMA-200 is a high-performance, battery-operated biopotential amplifier with built-in audio monitor. Perfect for laboratory or field use.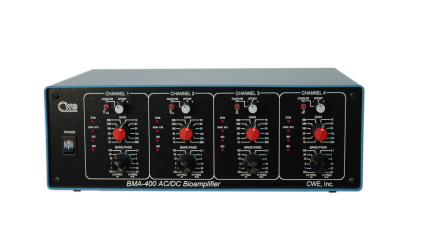 Full-featured four-channel AC/DC biopotential amplifier. Very low noise with wide gain and frequency range. Comes with four ICA-400 input cables. Available electrode lead-wires are shown below. Optional rack-mount kit available.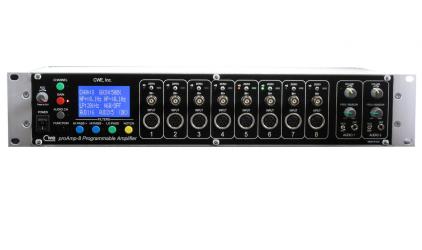 Eight-channel programmable biopotential amplifier, with two integrated audio channels. Very low noise with many advanced features. Comes with eight ICA-400 input cables and complete remote-control software application..